Handling systems for the agri-food sector
VICTORIA specializes in the production of conveyor belts with end-to-end visibility for the processing of fresh fruit and vegetables, capable of guaranteeing the efficiency, hygiene and optimization of the various production, transformation and distribution activities that make up the food supply chain.
The success of the latter derives from several factors, including compliance with health regulations during the food storage phase, the use of innovative technologies during processing, as well as the efficient logistical organization.
All elements that VICTORIA is able to guarantee and ensure over time with tailor-made high quality solutions.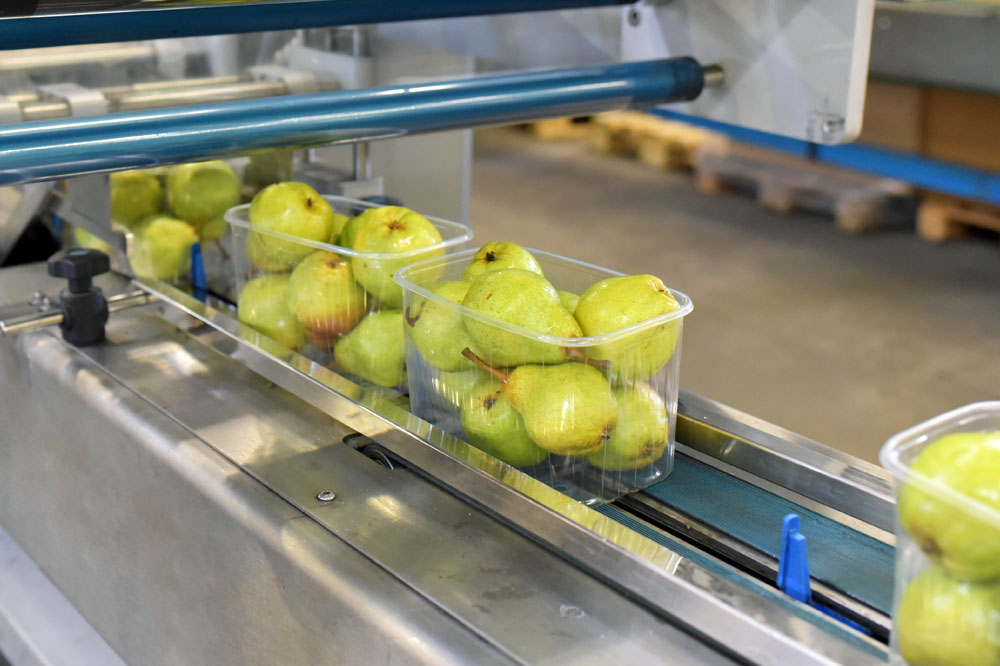 Tailor-made solutions for each stage of processing
Technical ability, valued and no longer undifferentiated products: these are the elements that make our custom systems truly unique and appreciated in Italy and worldwide, perfect for handling the various stages of the food processing:
on arrival, the product is automatically transported and rotated on the processing line; an initial manual selection then takes place to eliminate waste or inferior quality. This step is carried out by means of the special conveyor belts produced by VICTORIA, which allow the staff a perfect complete view of the product to be discarded;
via the conveyor belts, the product goes to the washing, brushing and drying area, and then moves on to waxing and further drying;
the product is calibrated according to company parameters, then on to the packaging stage using various systems;
finally, once again along VICTORIA conveyor belts, the packaged product is labeled and placed on the pallets for subsequent transport operations.
Conveyor belts for fruit and vegetables
When dealing with agri-food products, characterized by a high degree of perishability and a limited shelf-life, the knowledge and application of hygiene standards and all aspects related to the final quality of the product becomes fundamental.
VICTORIA offers thermo-drive conveyor belts for this phase, designed for direct contact with food thanks to their anti-microbial and anti-adhesive properties, which results in reduced waste and guarantees maximum food safety.
In addition, our conveyor belts offer end-to-end visibility of the supply chain, a decisive factor for the operator in avoiding obstacles or problems that may arise during the production phase.
Conveyor belts for the Agri-food sector