Plants and machines for the furniture industry
VICTORIA, located in the heart of the Friuli district, began operating in the furniture sector in 1990, designing and manufacturing high-tech painting systems, and then specializing in the production of floor conveyor belts and custom industrial systems.
All the painting, drying and transport phases are performed by automatic equipment and continuous cycle systems, which contribute to increasing the quality and quantity of production, with significant savings in labour, consumables and energy.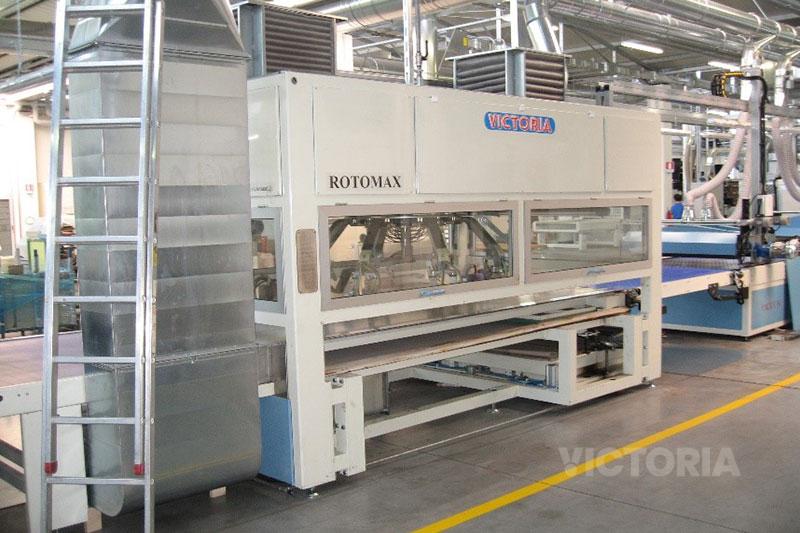 Innovation and technology in painting systems for the furniture sector
In the nineties, the use of technologies with automated robots in VICTORIA painting plants to work quickly and accurately, was the subject of numerous awards in the world market.
The competition that has increased over the years in the furniture sector, especially in emerging countries such as China and Poland, has influenced VICTORIA's choice to direct its production sector towards other realities, while maintaining a strong link with its origins and production of painting plants.
In fact, our continuous innovation means that VICTORIA is still present in the furniture industry, also designing floor conveyor belts that facilitate large movements within the production process, thus meeting the needs of the sector for the simplification of product handling.
Conveyor belts, roller conveyors and systems for the furniture industry
Conveyor belts for the furniture industry are installed at floor level and used to transport goods during assembly or as part of storage and shipping processes.
This type of conveyor belt is mechanized: the belts therefore move objects from one position to another without the need for the handling by the operator.
VICTORIA has always been innovative over the years, moving hand in hand with new technologies and customer requests, thus developing a modernized and advanced sector capable of meeting every need from the furniture industry.
Conveyor belts for the furniture industry