VICTORIA Industries
Over 30 years on the world market
VICTORIA is a leading company for design, production and maintenance of machinery, conveyor belts, industrial plants and custom stainless steel systems for the most important companies around the world.
Our flexibility and efficiency allow us to respond to the specific needs of each customer, with highly customized solutions for the meat processing, agri-food, furniture, logistics and wine industries.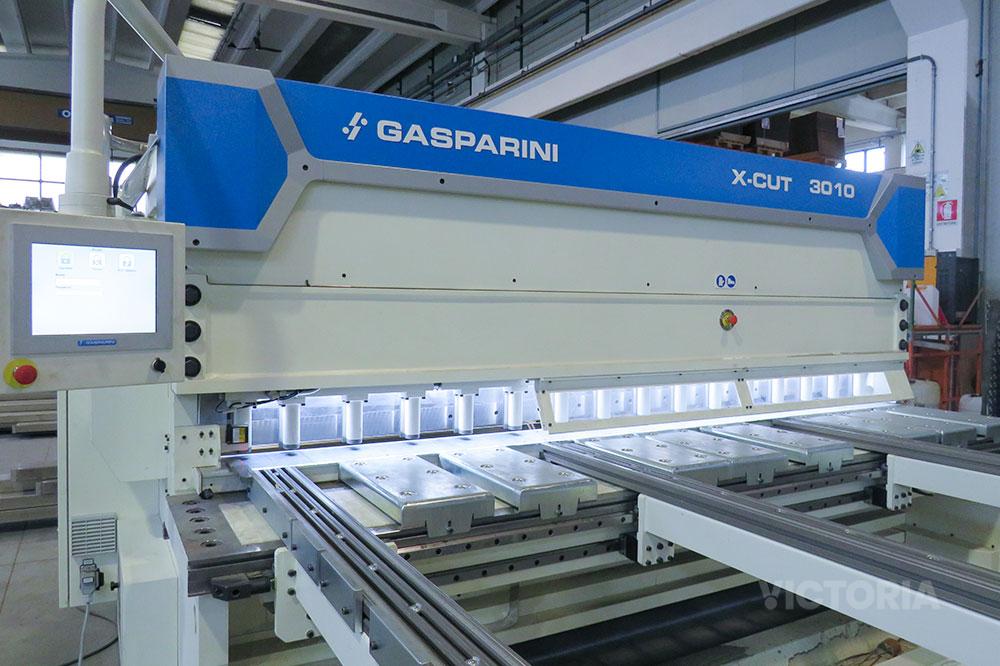 Industry 4.0, Made in Italy and "customized production" philosophy
VICTORIA boasts a production area of ​​9000 square metres covered and 3000 square metres uncovered, a team of 30 specialized technicians and important collaborations with leading companies in the food processing sector.
These elements allow the company to design, implement and install solutions tailored to the production and space needs of the customer, with custom systems of the highest quality, easy to assemble, able to reduce the overall dimensions to a minimum and maximize production efficiency.
Thanks to the use of the latest generation machinery and advanced 4.0 technologies, VICTORIA offers a wide range of mechanical processing capable of satisfying the requirements for small batch and mass production.
Discover our custom systems
The VICTORIA group: quality, know-how and innovation since 1990
VICTORIA was founded in 1990 in Prata di Pordenone, in the heart of the Friulian furniture district, as a company specializing in the development of high-tech painting systems for the furniture industry. In a short time it became a leader in the sector, not only in Italy but all over the world.
In 2011, the constructive experience of the team and the advanced technological know-how, recognized worldwide, led to the birth of two other divisions:
METALSYSTEM, specializing in aluminum components and processing for industry;
U H O M, a reference point for custom and luxury living in the mobile home sector.
In the following years, after 20 years of success in these sectors, the company decided to devote itself to the food sector, and today is recognized as the world leader in the production of stainless steel machinery, systems and conveyor belts for the food processing industry and other sectors.
30
years of experience in the industrial sector
9.000
square metres of production area in Italy
1.080
plants built all over the world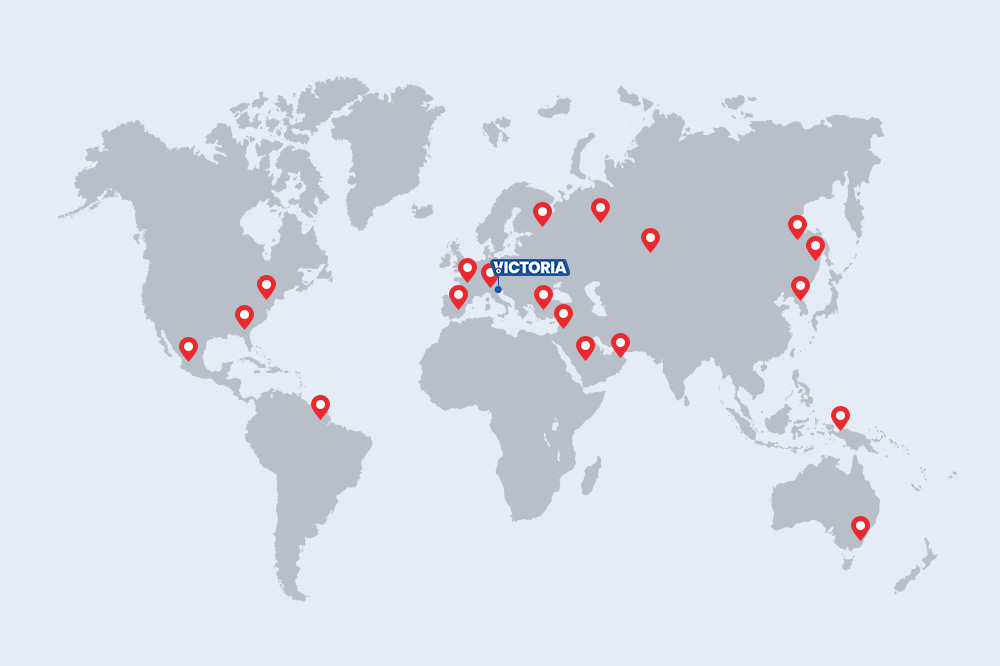 Present all over the world, with professionalism and competence
VICTORIA operates globally, from Europe to South East Asia, passing through the Middle East, offering all its national and international customers a professional service of the highest quality, from a feasibility study and 3D design of the industrial plant, up to its transport, installation and correct start-up.
Among our partners and customers most quoted and appreciated company advantages, is most  definitely our scheduled system maintenance service, even systems built and installed by other companies, with no production downtime and without hindering the operators, during our specialized technicians interventions for the replacement or repair of components.
Discover our services